Wisdom For Daily Living
Sunday - October 1, 2023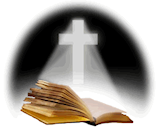 Hosea 4:6 reads "My people perish for lack of knowledge"
. Boy, have we learned that the hard way by following what we thought was our own wisdom. But, when we read what the word of God says about wisdom, the results are amazingly rewarding. Today, so many people have lost touch with God by following their own way.
Proverbs 3:6 reads "In all your ways acknowledge Him, and He will make your paths straight"
. Our Heavenly Father wants to bless His children and that is why He gave us an instruction manual on how we should live.
We encourage you to read a chapter of Proverbs each day and write down the knowledge that you receive from it. Let His words speak to you as you grow in your daily walk of wisdom.
We invite you to join with us as we share stories and bits of wisdom that we have learned along the way. We pray that it will be a blessing to you.
We would love to hear from you! Do you have a God story or bits of wisdom that you think would be an encouragement to others? Then let the Lord use you by sharing them. Please submit your article to us for review in a word attachment. If it is selected, full credit will be given to you as the author. Please submit your word attachment to us at